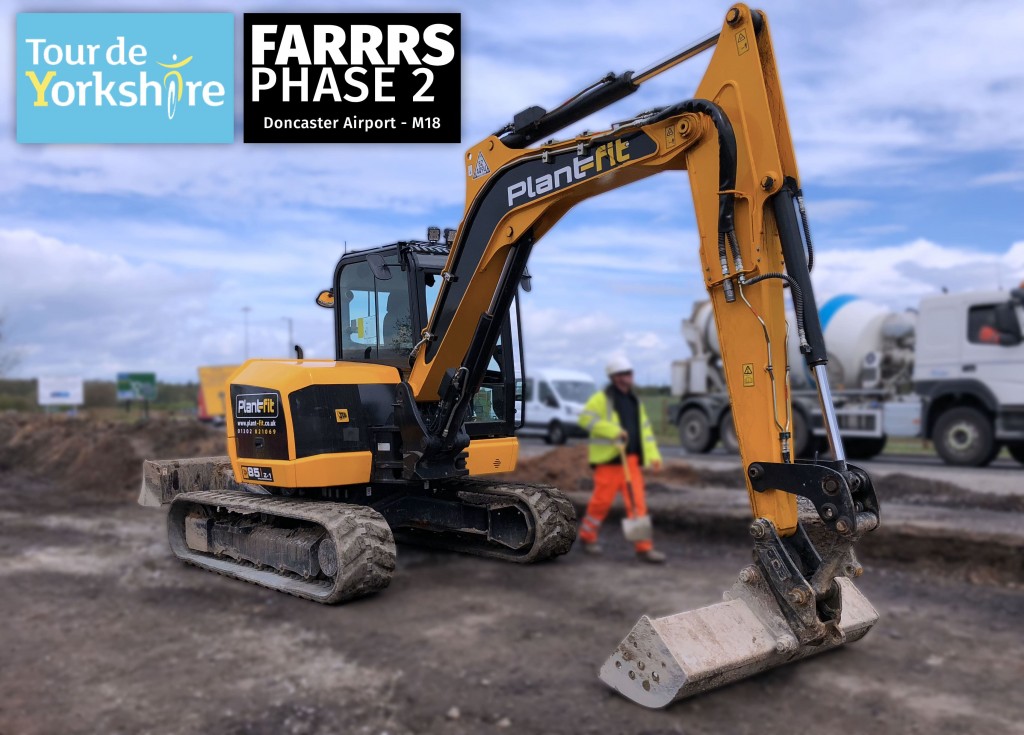 The Tour de Yorkshire 2018 commences in Doncaster on the 3rd of May 2018, so it was important to prepare one of the main legs of the route for the event. Plant-Fit's machines were chosen to help get the road ready for the Tour de Yorkshire and to help in the creation of FARRRS phase 2, the road regeneration scheme for Rossington and Finningley which aims to connect the M18 and Doncaster Sheffield Airport in a convenient and fast way.
Our 8tn Excavator, 3tn Excavator, 6tn Dumper and 120 Roller are all present on the worksite, chosen for JCB's strong reliability and Plant-Fit's quality customer service offered as standard. We're super happy to be involved with such a large regeneration project, and look forward to the completion further down the line.
As for cyclists; Plant-Fit wishes the very best to every participant on the day, and we all hope the weather remains good!
Plant-Fit deal not just to Doncaster, but all Yorkshire areas and surrounding regions. Take a look at what we offer and how we can help jump start your project today on our plant hire page!