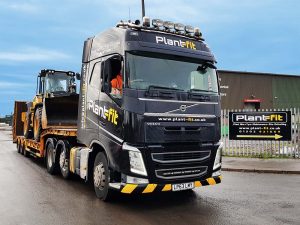 We deliver all of our own equipment to site using our own transport to deliver all of our customer's transport needs. We are also available to transport any of your own equipment, with the ability to carry varied types of site equipment to wherever you require. As a part of our fleet we have a low loader and other forms of transportation vehicles to get any equipment from A to B reliably and quickly.
We transport Low Loaders and the following equipment to your site:-
Excavators and Earthmoving Equipment
Loadalls and lifting Equipment
Paving Equipment
Shipping Containers and Site Cabins
Rollers
Fork Trucks
Dumpers
Dump Trucks
Above is just a small list, so if you require a move give us a call.