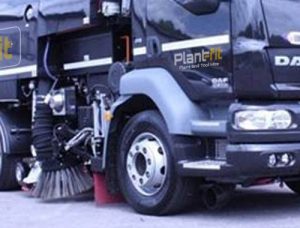 Plant-Fit has in its fleet an HGV 15 Ton Sweeper which is perfect for carparks, forecourts, quarries, new housing sites, industrial sites, highway maintenance and road planing and surfacing works.
Our customer-focused policy ensures that we provide a tailored package to work around your requirements, making sure you receive what you need, when you need it and on time. We offer flexible short or long term hire contracts based on 24/7 operations.
Our sweeper is operated with a fully trained CPCS operator who prides themselves on delivering a safe and efficient service.