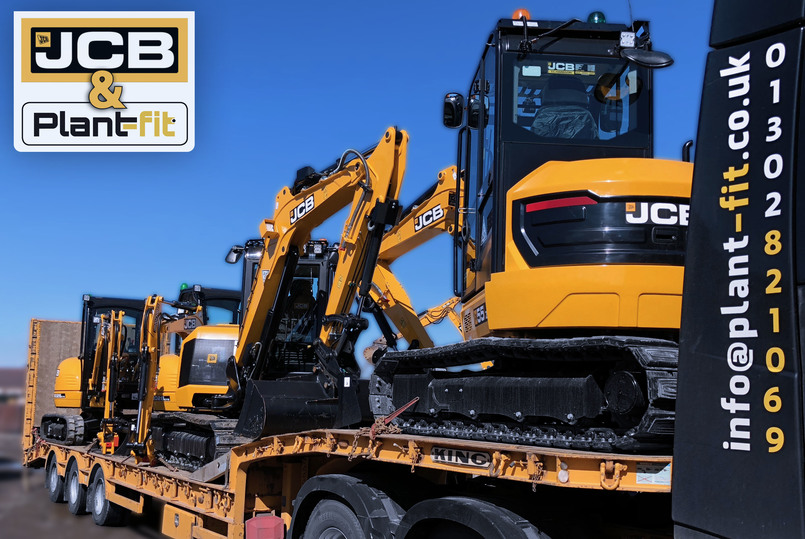 We expand our fleet. Welcome Excavators and Rollers!
Recently Plant-Fit invested in a lot of new machines and equipment ranging from 3tn excavators to 120 rollers.
The investment comes as part of our large success with plant hire throughout the last two years, with our constantly expanding customer base in need of new machines and equipment, Plant-Fit was happy to oblige.
Our first delivery came showing off our new 3tn-5tn Excavators and out 120 Roller (Hidden behind the 3tn excavator at the back). These clean new JCB's really look the part, and they're already prepped for getting to your site.
We've chosen to stick with JCB due to their fantastic reliability and availability of parts and fitters, allowing us to rapidly get out to your site should anything go wrong.
View our Plant Hire section to get one of our new machines today or view our wide range of stock.
Did you know about all the locations we supply to?
Hint: it's not just Doncaster. We currently deliver all across South Yorkshire, Lincolnshire, Nottinghamshire, East Yorkshire and even to Manchester and beyond.
Our friendly team are happy to quote you on our machines all across the country, and will attempt to supply you with what you need, exactly when you need it.