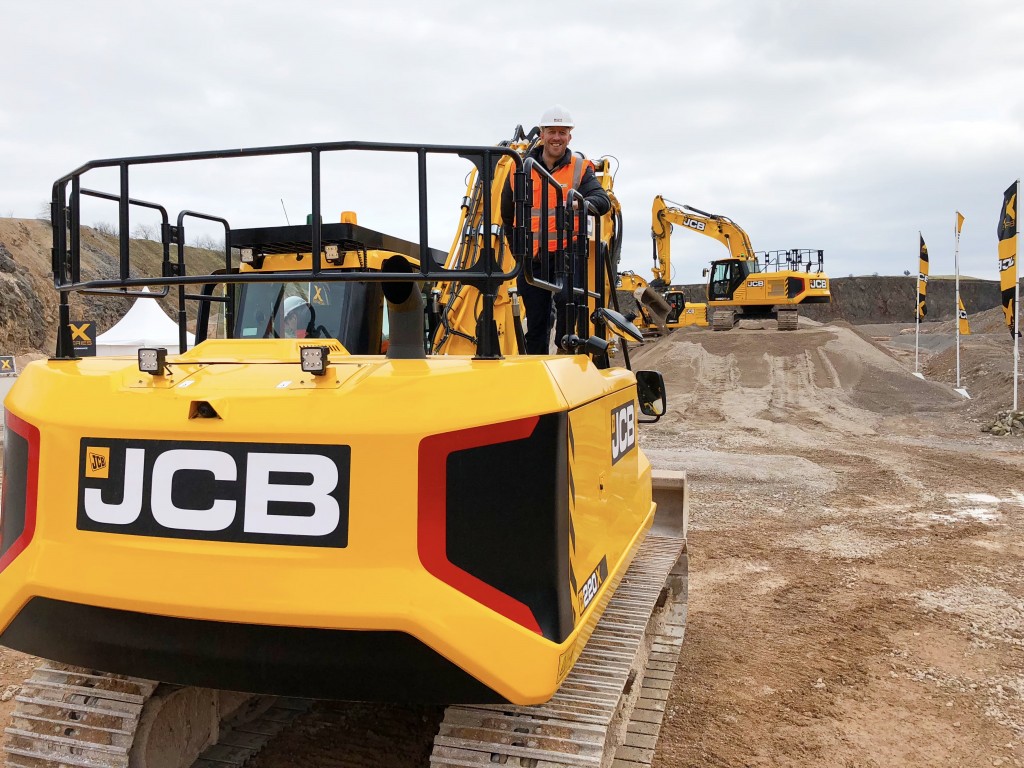 Our plant manager Andy Green and media manager Matt Milan headed to JCB yesterday (23/03/2018) to view the brand new X-series 22tn Excavator launched by JCB. This new take on an industry leading machine was met with smiles all around when Andy had a go on one himself.
The day, filled with fantastic experiences, really showed why Plant-Fit uses JCB as its primary source of machines, with customer feedback all around being positive!
We'd like to thank JCB for inviting us up to see this launch, and for any Plant Hires, Plant-Fit offer reliable machines at an affordable rate to anywhere in the country. See our plant hire page for more information or contact us on (01302) 821 069 today for more information.